CELEBRATING NURSES – AND NEEDING MORE OF THEM!
---
Every day, our staff in Cambodia are confronted with health issues that are preventing children from learning. When we are in Cambodia and visiting the sponsored children in their homes we often see easily treatable health problems. In New Zealand they would be minor and not cause even half a day off school.  In Cambodia the same problem can cause a child to be off school for days, weeks or occasionally, even longer. Not only does that immediately affect the child's education, but experience shows that missing significant amounts of school dramatically increases the chances of a child dropping out of school completely.
Over the years the CCT has been steadily working on identifying major health problems of the children.  The trust now employs two Cambodian nurses, Vibol, our male nurse, and Chantourn, our female nurse.  Impact Charitable Trust, another Kiwi NGO, pays Chantourn's wages which is a great help.
A large part of the challenge is in training the nurses in the role as school health nurse, especially considering this role is being created by CCT and is a first in Cambodia. The role of a school nurse working directly with the students is a challenging one and involves innovations and skills not used in hospital clinics. Volunteer Fiona Tait has been working with the nurses to develop their nursing skills and to facilitate a good relationship between the CCT nurses, the students, teachers and parents. Working alongside the nurses, she has shared her knowledge and experience to enable them to do their job. This is also a confidence booster for the nurses when when facing new situations.
The sheer size of the workload means sometimes we have to think outside of the box. As an example, Fiona has developed a system for testing eyesight which has enabled the nurses to screen the children quickly. This system is set up to allow other volunteers to carry out eyesight screening and Fiona's husband Brian has undertaken a lot of eyesight screening as a result. Talk about team work! The screening identifies children that need to be referred to a specialist for further assessment or treatment, and Go Land Sea Air has provided ongoing financial support for these referrals.
The task our nurses have been set is huge.  CCT now supports sixteen schools – about 7000 children (thanks to you, our wonderful donors!).   That's a massive caseload.

What do our nurses, Vibol and Chantourn, do?
They test every child's hearing and eyesight.
If there are concerns they arrange audiology or ophthalmology clinic appointments in the major towns, and accompany the children (with their parents) to the clinics.  Then they support the children in their treatment and follow-up.   This sounds straight forward but all that screening, in schools that are sometimes quite big distances apart, (especially on a little motorbike on terrible roads) is a big undertaking.  Then taking even one van- load of children to All Ears Audiology NGO in Phnom Penh or the Eye Clinic in Takeo for assessment and treatment is a full day expedition.
The children's dental health is awful. The pain and infection they suffer as a result is a huge barrier to education, and also impacts on children's general health.  There's no government funded school dental programme like there is in New Zealand, so when the children's teeth are checked through a CCT project it is almost always the first time this has occurred in their lives.
The Trust is now involved in an ongoing project with 'One2One', a dental NGO based in Cambodia.  It's headed by a Kiwi dentist in Phnom Penh. In addition, Bethy, an amazing young Kiwi dentist, also working with One2One and doing post graduate study, has taken particular interest in helping the Trust deal with this major issue.
With One2One's support, all the children in four of our 16 schools have had their teeth treated with Silver Diamine Flouride, a cost effective non-drilling treatment for, and prevention of, dental caries.  Our nurses have learned how to do the application. They are now working to expand this programme to all of our CCT supported schools.
Diarrhoea illness is a major child killer in South East Asia and Cambodia is no exception.  It also keeps children out of school and/or feeling unwell, and therefore is a big barrier to learning.  When CCT first began working with each of the schools it supports, none of them had a clean water supply or any toilets.  Imagine seven thousand school children defecating in the rice fields and not washing their hands.  Many of you have contributed to water and sanitation projects in the schools so we now have toilets and drinkable water in all our schools.

But as we have learned over the years, just providing the infrastructure or materials doesn't mean everyone is going to use them.  Particularly if they don't have toilets and fresh water at home so the learning at school is not being reinforced at home. So we have an ongoing programme of handwashing and sanitation education for the children, which is implemented by our two nurses.
Finally, on our most recent visit we supported the roll out of an Adolescent Health Education Programme with the help, again, of Fiona in developing a Khmer language resource book so as the nurses can carry out the adolescent health talks.   This programme will continue to be managed by our nurses; and will be presented to all different groups of students (divided by age and sex).
So you see, it is an almost impossible task that has been set for our two nurses, but they are doing their very best and remain committed and enthusiastic even with their overwhelming workloads. In addition, the Trust wants to carry out all these health projects more frequently, and more thoroughly, and also extend and develop our health programmes. We will always be an education NGO, but children need to be healthy before they can participate and take advantage of the opportunity to learn and be educated. Can you help us to employ another nurse and develop our health programmes? Or would you be prepared to contribute in some way towards this cost? We would love to hear from you. Contact us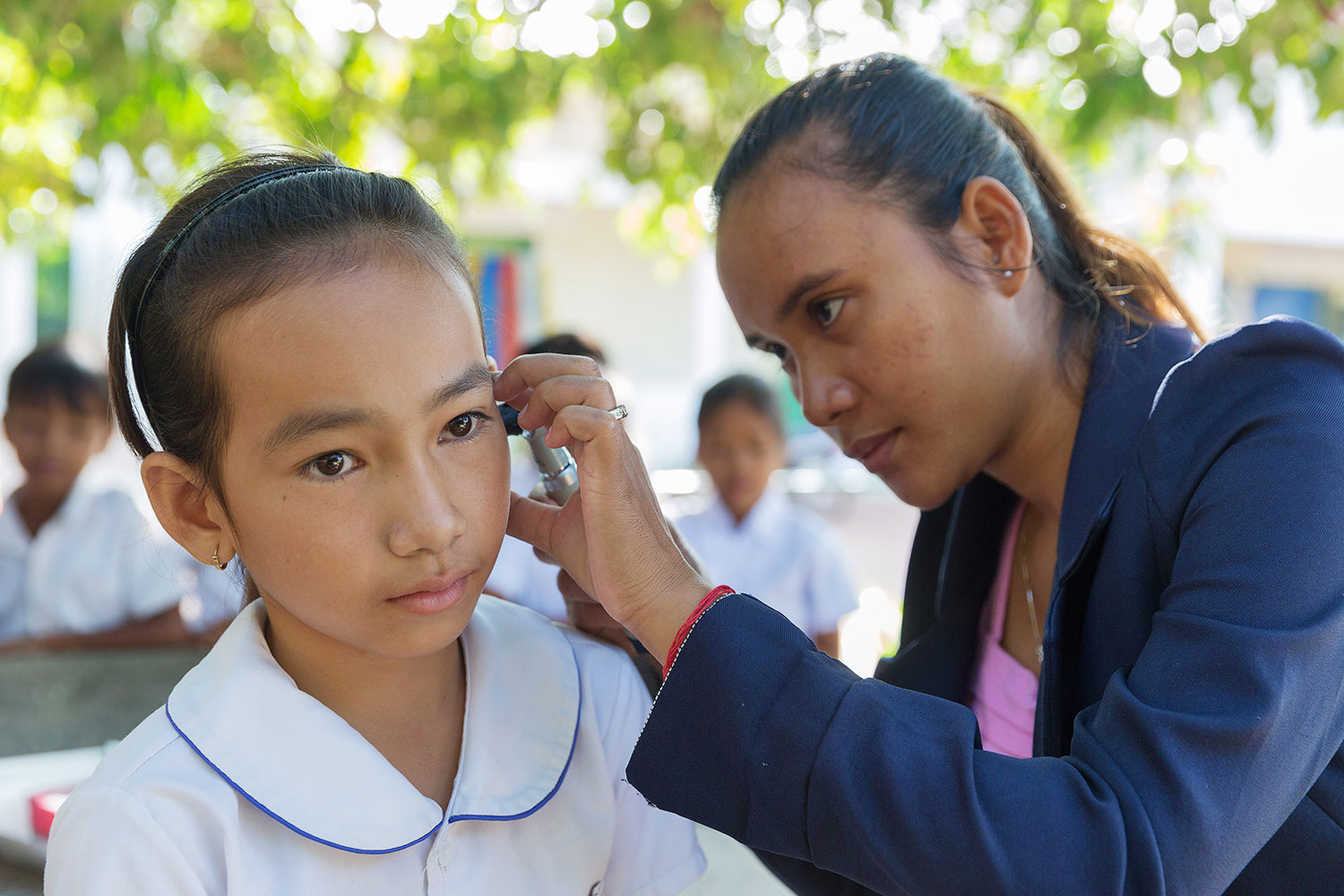 100% OF YOUR DONATION GOES DIRECTLY TO OUR WORK IN CAMBODIA.

All of our volunteers meet their own travel and accommodation costs when working in Cambodia or in New Zealand and donate their time and expertise. Neither Denise Arnold, nor any of the Trustees or volunteers draw a salary from CCT or claim any of their expenses. They all believe passionately in what CCT is doing to put their own money and time in freely.
Where CCT does have administration costs, these are covered by the volunteers or by Lyon O'Neale Arnold, lawyers in Tauranga, of which CCT founder Denise Arnold is a Director. What costs CCT cannot avoid (bank fees and Xero costs) are covered by specific donations by individuals or the law firm.
Every dollar donated goes to the projects in Cambodia where it is carefully spent to get the maximum impact. Where possible supplies are purchased in Cambodia to support the local economy and to make our New Zealand dollars go further.
Warning
: preg_match(): Compilation failed: invalid range in character class at offset 12 in
/srv/www/cctnz_prod/cctnz.org.nz/wp-content/plugins/js_composer/include/classes/shortcodes/vc-basic-grid.php
on line
175