REQUEST FOR HELP
We have seen India and Taiwan recently collapse under the weight of Covid where they had previously managed the virus quite well. Unfortunately, Cambodia is following this same path.
There are (at the time of writing) more than 43,446 confirmed cases and 441 dead in Cambodia (click here for the latest statistics). Our concern is that this figure is unlikely to be accurate. There are also a large number of people with underlying health issues as a result of malnourishment and poverty. They are not in any condition to fight this virus off so any further spread will be catastrophic.
The schools and teacher training colleges have been closed down again. The virus is everywhere. Our CCT staff are very concerned.
Cambodia does not have a good health system and, even if it did, the families we work with cannot afford to access good medical care. The cost of a funeral will destroy them economically. Beyond that, we have many children being cared for by frail grandmothers. It is terrifying to think what might happen to those children if those grandmothers were to succumb. We are talking to our team about how to keep these children safe.
HOW WE CAN HELP
CCT has been considering how it can help right now, and what preparations need to be made for the almost certain crisis evolving.
There are two main categories:
Helping children to learn. The schools are being asked again to provide homework to children. However, many schools do not have paper or other materials. They also don't have a printer to enable homework sheets to be produced. The type of printer required for a school is beyond the simple ones we use at home, and are relatively expensive at $2800. They will be a critical piece of equipment for any school lucky enough to be given one.
Are you able to donate a bag of rice? Click here to donate.
Preparing for the imminent food shortage. With families unable to work they will not be able to buy food. Last year we provided more than 1400, 50kg bags of rice. We would like to have a fund available to provide rice in a couple of months which is when current rice stocks in many homes are expected to run out.
A 50kg bag of rice costs $60 and will feed a hungry family for 1-2 months.
Can you help with stationery or a printer? Any donations will make a huge difference in Cambodia, and 100% will reach the schools. Click here to donate.
HOT OFF THE PRESS
Degustation Lunch at Hidden Lake Hotel Cambridge
Former Prime Minister Helen Clark will be joining our Founder Denise Arnold as guest speaker at our Degustation Lunch at Hidden Lake Hotel in Cambridge on Sunday 4 July.
Tickets $95 including four courses, two sorbets and a glass of bubbly.
Tickets from Events Pronto. https://www.eventspronto.co.nz/hiddenlake
"The Cambodia Charitable Trust is doing remarkable work to support education for vulnerable children, especially girls, in Cambodia. In this time of pandemic, its work is all the more important. Disruptions to education and rising poverty globally have resulted in many millions of girls not returning to school and facing the prospect of forced early marriage and pregnancy. The Trust has tackled this risk directly by supporting impoverished families to ensure that children's education can be maintained. As well its partnerships with the Ministry of Education and with teacher training mean that its efforts to improve education have wide reach in the country." Rt Hon Helen Clark, Former Prime Minister.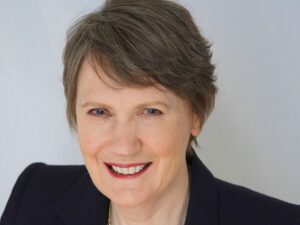 NOW FOR SOME GOOD NEWS
Last month we provided some materials to unsupported schools as discussed above. These schools are so profoundly grateful to everyone in New Zealand for their support. These supplies reach thousands of children and make a huge difference in them being able to continue learning in what must be very scary times in Cambodia.
Thank you.
Please see below some of the schools and teachers receiving the materials. Each of these photos are at a different school, and does not include all the schools receiving supplies.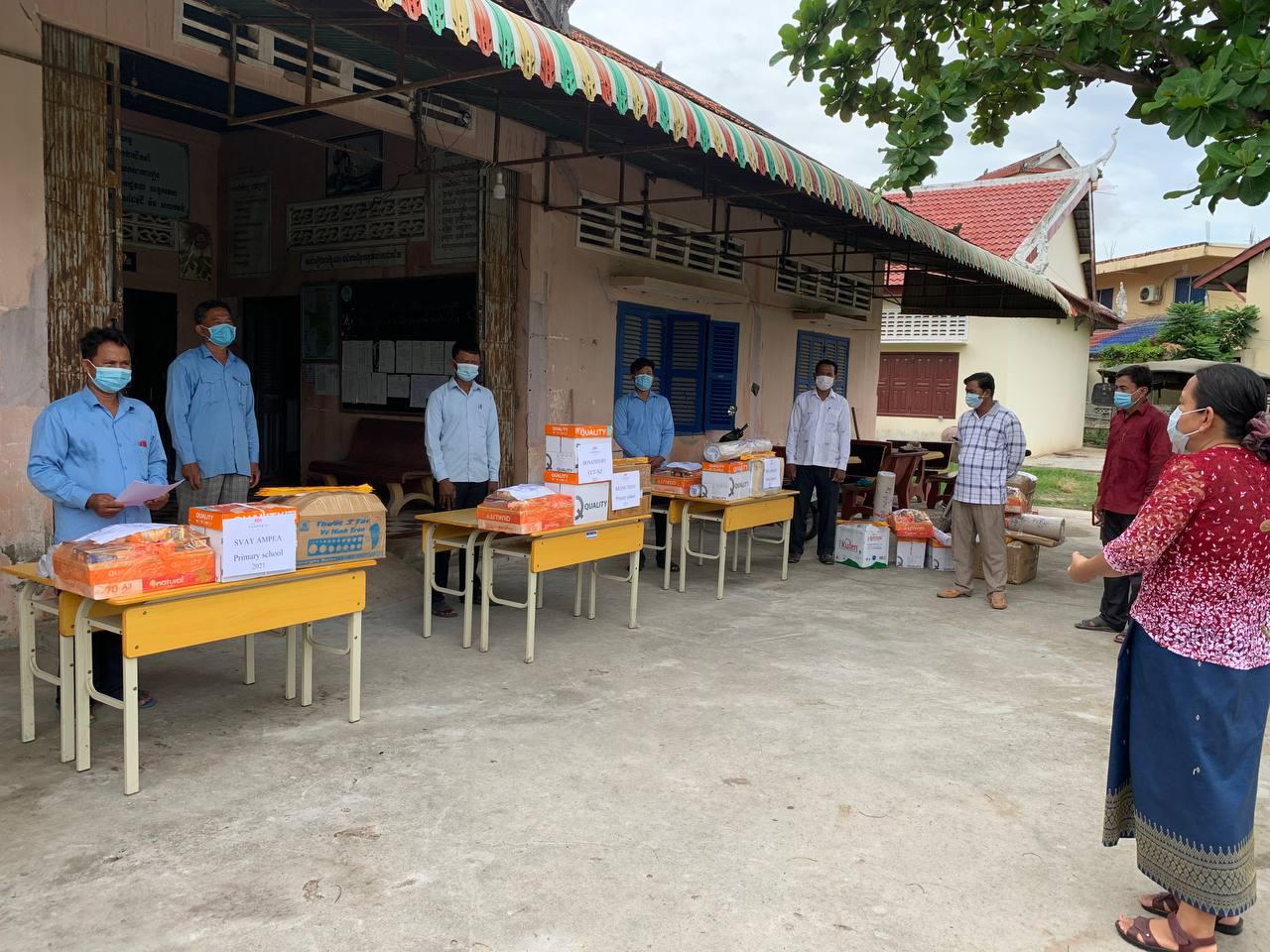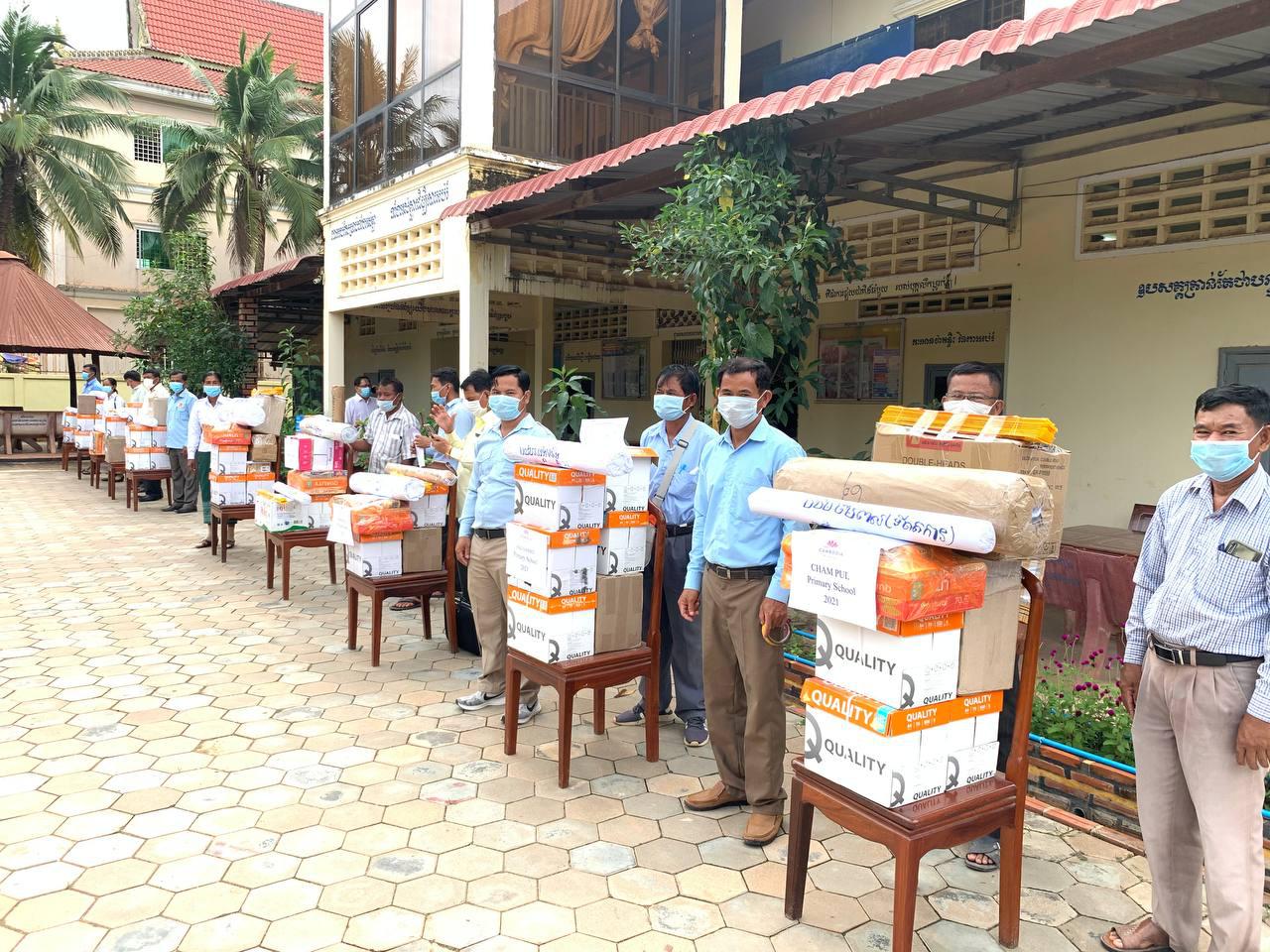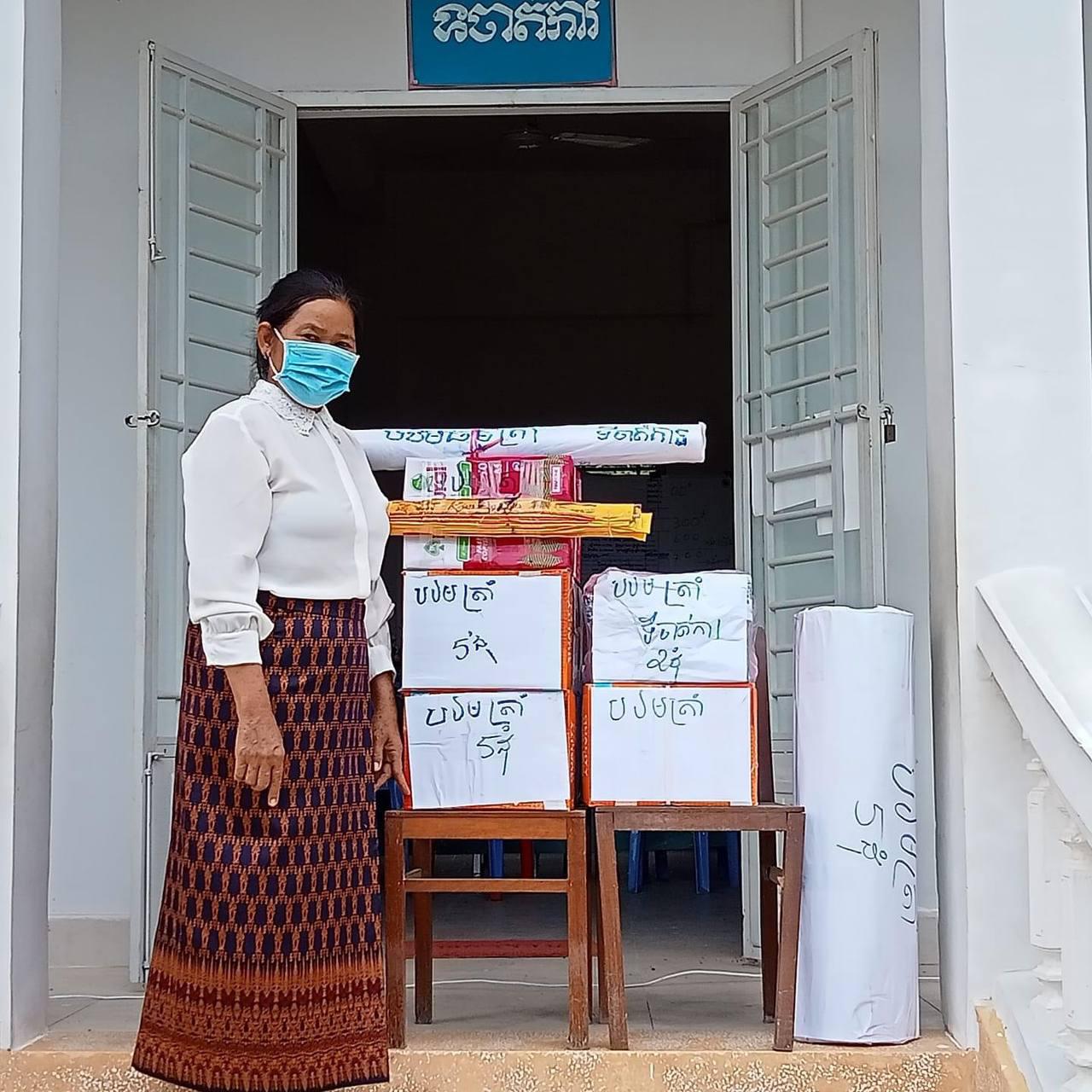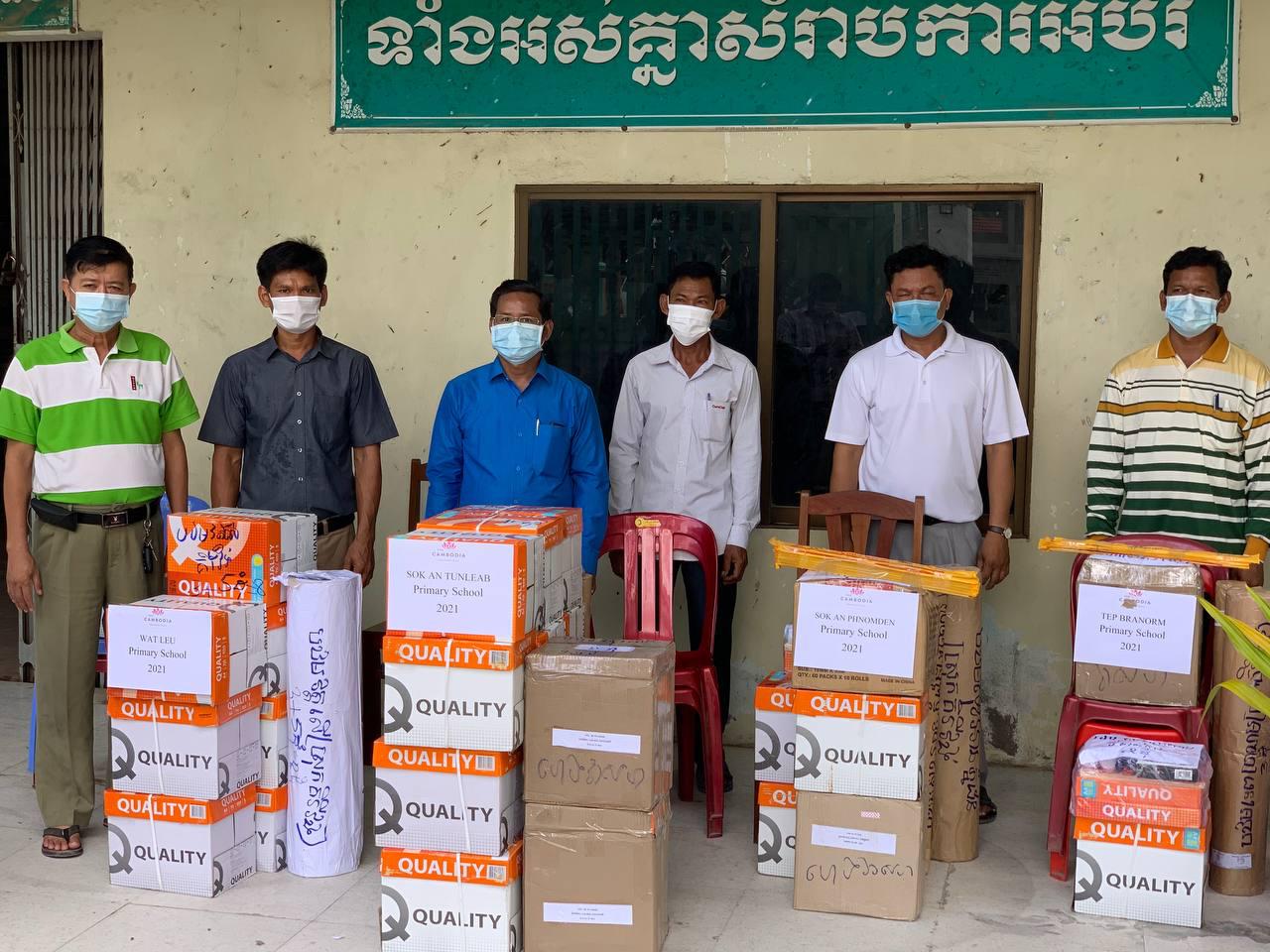 It is easy to change a life in Cambodia. Let's not feel powerless but instead be part of the solution. Together we can do a tremendous amount of good.
Thank you for supporting these wonderful children through this difficult time. With your help their lives can be better. Let's ensure they have access to materials to learn at home and therefore an opportunity to keep up with their schooling.
OTHER WAYS TO MAKE A DONATION