IMPROVE THE TEACHING SKILLS OF TEACHERS

THERE IS A SHORTAGE OF TRAINED TEACHERS IN CAMBODIA.
With a large number of the population under 20 years of age and education being one of the critical factors in breaking the poverty cycle, CCT considers supporting teachers to be one of our top priorities.
Teachers often go into teaching with a heart to make a difference in their communities, but the reality is discouraging.  New graduates are often sent out to teach in impoverished schools with minimal teaching resources and no pens or paper for the children.
Our Trust is making a measureable difference to education outcomes through our teacher support initiatives.  If you have a heart for supporting and developing teachers, we'd love you, your classroom or your school to make a donation.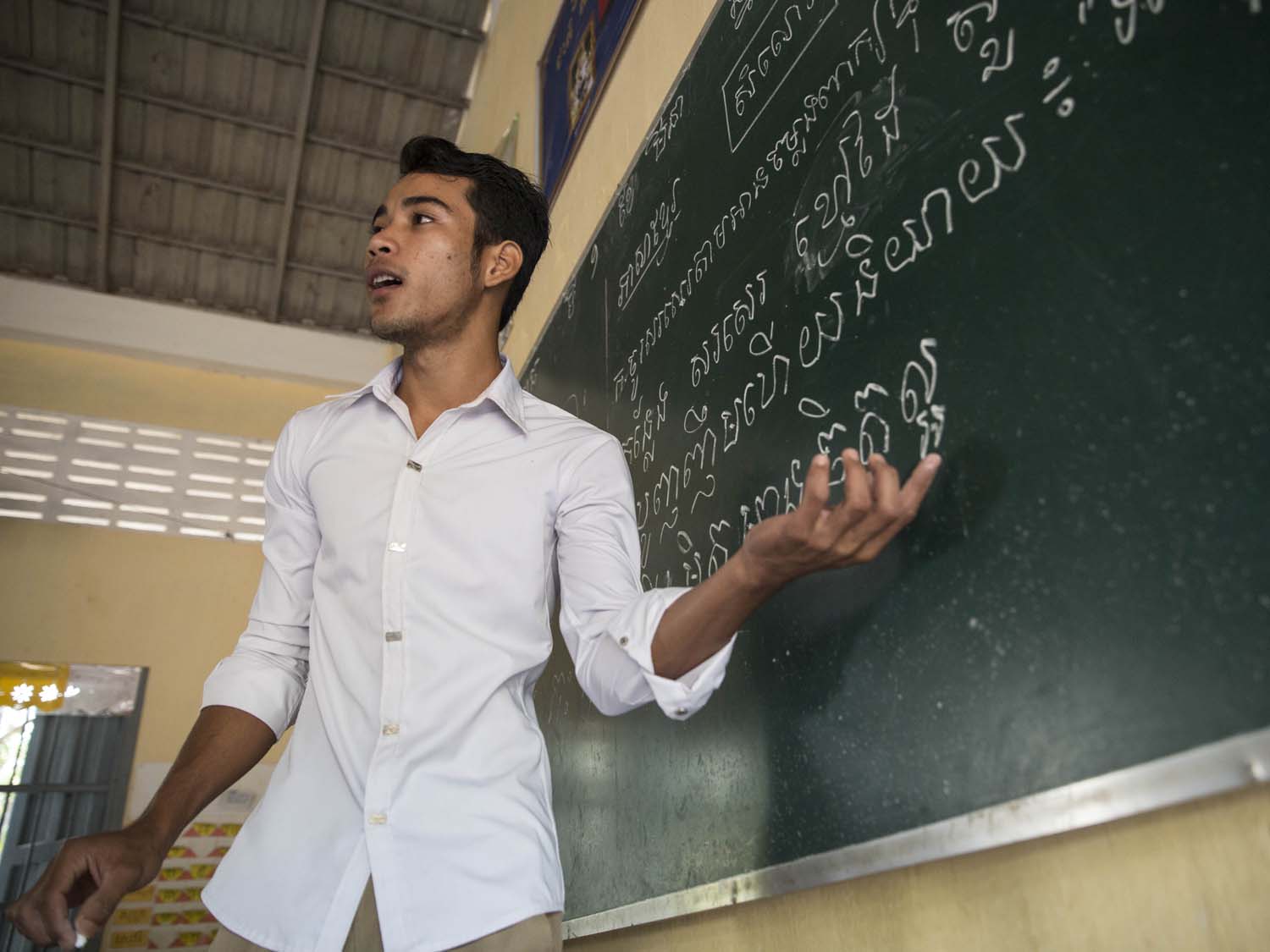 DEVELOP THE NEXT GENERATION OF QUALITY TEACHERS.
We work closely with the Teacher Training Department of the Ministry of Education Youth and Sport to provide development workshops for the Trainers at 17 Teacher Training Centres. We have a Memorandum of Understanding with the Ministry and we have a positive working relationship with it. CCT is a key partner in the development of education in Cambodia.
Working with the Teacher Training Department we have created a platform to bring Trainers and in-service teachers together to develop a training and practicum system that brings together the best of theory and practice based on Inquiry Based Learning and Lesson Study. This is transforming teacher education in Cambodia.
We also provide training to the in-service teachers in our supported schools.
CCT is unique in that it works on a number of levels and its programmes reinforce each other. We currently support 19 primary schools, four secondary schools and 17 teacher training colleges Cambodia.